How it works?
Every two weeks I'll create a new tutorial.
I'll be using my experience as a news editor and journalist to find the strategies that delivered the biggest impact in expensive campaigns or ones that did exceptionally well. I'll then reverse engineer them to find ways that anyone, in any size of organisation, can apply those ideas.
I've seen a lot of strategies over the years that can turn big ideas into things anyone can do, even if you have very limited resources and time.
I'm a huge fan of practical, no-BS, step-by-step approaches too. That means these tutorials will be written to be applied today, right now, rather than spending hours trying to understand them.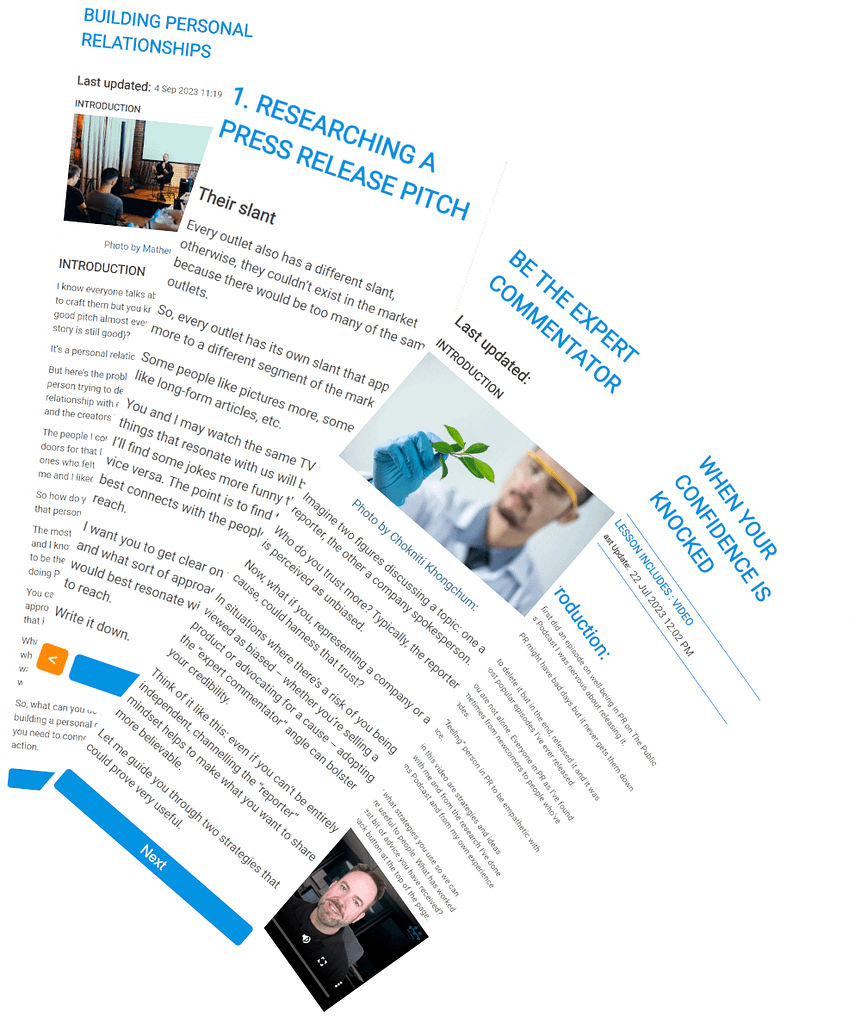 Plus
I have big plans for PR-ology including things like 1-on-1 help and brainstorming.
AND
By joining PR-ology you'll also be supporting the creation of The Public Relations Podcast. If you like the show you'll be helping to make it happen. Thank you!
Is it free?
If you have been following the development of this project you'll know it's been through a few iterations. It started as a free PR manual which I just didn't have time to sustain. Then it turned into an elaborate all-encompassing project that I also didn't have time to build. So we're going to start simple.
That means, it will be priced at a level that matches a donation to support the show at a very low $10 USD/month. But, in return I'll be turning all the ideas into techniques and more. I say "more" because I have big plans and that means the price will go up as I build this but it won't for you. If you sign up now, the price will be locked in for as long as you stay subscribed and it will only go up adjusted for inflation every so often. In other words in real terms, you'll never pay any more, whatever new features I add.
If you want to get the most out of the Public Relations Podcast project and use the best ideas fo your own work, join me on PR-ology so we can start generating more giant-killing PR.
Join the waiting list?
Simply add your details below.